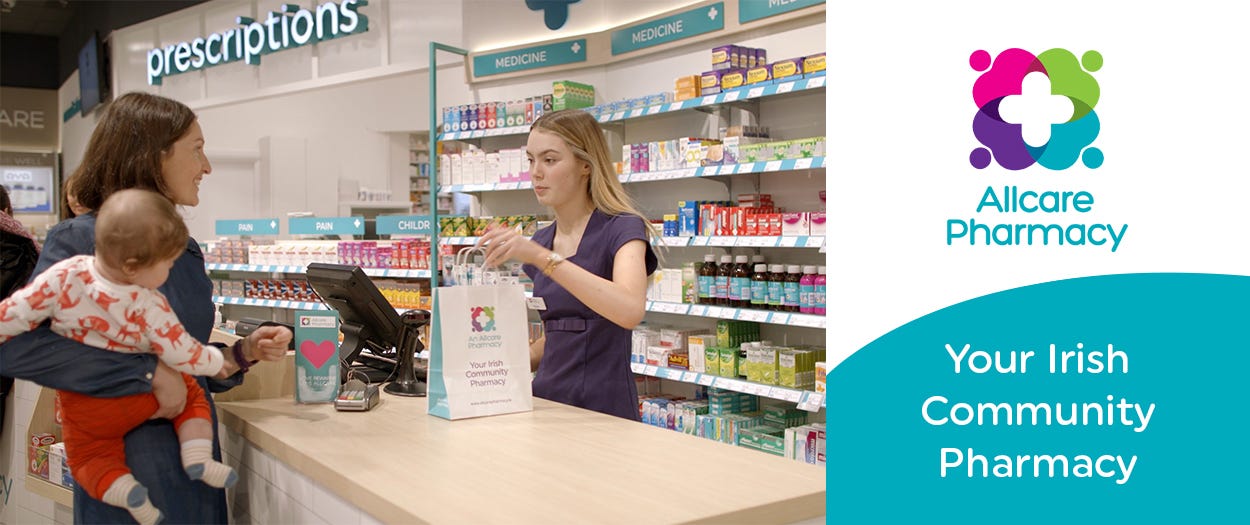 Allcare Pharmacy is the largest Irish-owned pharmacy group of over 95 community pharmacies across Ireland.
In each of our local pharmacies our professional team work tirelessly to ensure we exceed our customer's and patient's needs, providing an unmatched healthcare service.
We are also focussed on providing a top-class experience to our customers who are shopping for other pharmacy products such as vitamins, skincare and cosmetics, by ensuring our trained staff members can guide customers to the best product choices for their needs. Furthermore, many of our pharmacies have had special fit-outs for these sections, making it even easier and more enjoyable to shop our extensive ranges.
---
Take a tour of one of our pharmacies, Tony Walsh Allcare in Merrion, Dublin
Caring for how you look and feel can be one life's toughest challenges, and often has a huge effect on our confidence and self-esteem. Feel beautiful inside and out with Allcare's beauty tips and tricks.
Want to revamp your skincare routine but not sure where to start? Learn what products and practices work well together and which ones are best suited to your skin type with our latest skincare advice and services.
Want to stay up to date on the latest lifestyle choices that can improve your overall wellbeing? Our Allcare Wellness Experts will help you achieve that goal of living a vibrant, healthy life with some easy and simple changes to your daily routines.
Whether you're searching for an everyday favourite or a memorable new scent, our range of perfumes has a fragrance to suit all tastes.