What is Erectile Dysfunction?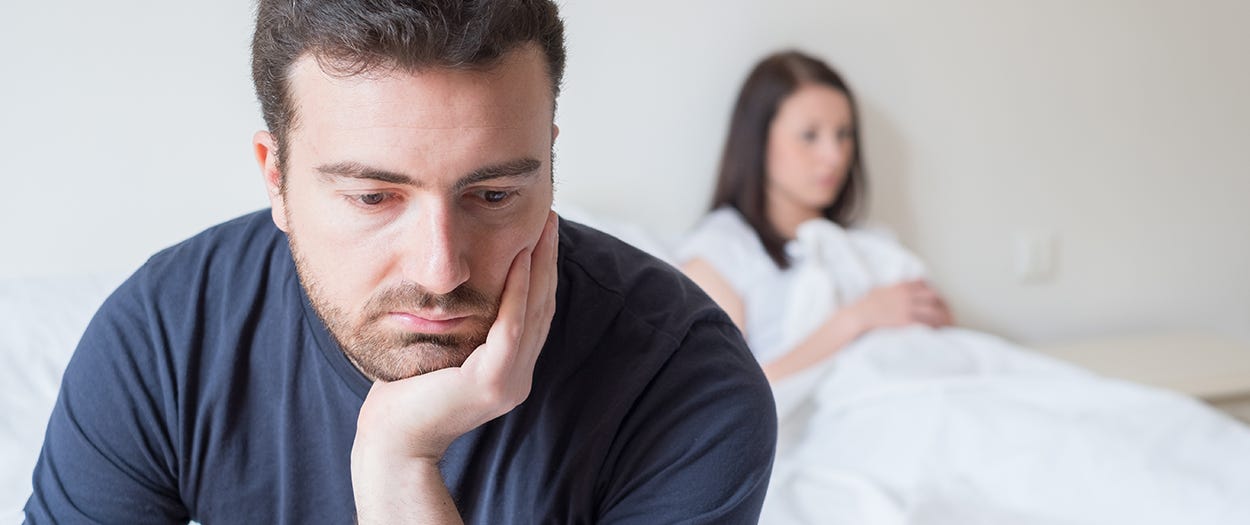 Eimear Nee, the Allcare Pharmacy trainer, discusses what Erectile Dysfunction is and how Allcare can support you.
What is Erectile Dysfunction?
Erectile dysfunction (ED) is the inability to get or keep an erection. ED can affect men differently in that some cannot get an erection and others may have an erection that is not firm enough for sex or may lose the erection before or during sex. It may happen occasionally, or consistently. ED occurs as a result of reduced blood flow to the penis. This can happen due to several factors, including physical reasons, mental wellness or as a side effect of some medicines.
Most men will occasionally experience difficulty with erections at some time in their life due to stress, tiredness or too much alcohol, for example. It is only a problem when it is happening a lot or all of the time. ED is thought to be very common, especially in men over 40 years of age. The condition can have a massive impact on a man's confidence and his close relationships-but can often be treated.
Viagra Connect™ is launching as an 'over the counter medicine in Ireland this year for men aged over 18 years, following a pharmacist's consultation. Viagra Connect™ is the first ED treatment in Ireland that can be purchased, subject to suitability, without a prescription, following a pharmacist's consultation. Viagra Connect™ relaxes the blood vessels in the penis to allow more blood to flow into it. Once sexually aroused, Viagra Connect can help a man with ED to get and keep an erection hard enough for sex.
Certain health issues make Viagra Connect unsuitable for some men. For this reason, a simple consultation with the pharmacist is required to ensure it is safe for use. Our Allcare Pharmacists are on hand to discuss whether this medicine might be a suitable option for you. Viagra Connect™ will not produce any effect on those who can achieve an erection.
All men experiencing ED should speak with their GPs, as it can be an early warning sign that heart disease may develop. ED may also be a symptom of high blood pressure, cholesterol and diabetes.
Speak to your local Allcare pharmacist if you would like further information on Viagra Connect™.